Dr Paul Twomey has held a range of leadership positions in both the private and public sectors. He is lead advisor for a range of Fortune 100 companies and public sector agencies on cybersecurity.
Paul is co-founder of STASH, the Data Security as a Service company.
Formerly with McKinsey & Company, he was a special consultant to several Australian Ministers in the Keating and Howard Governments. Paul was the founding Chief Executive Officer of the Australian National Office for the Information Economy and the Federal government's Special Adviser for the Information Economy and Technology. Prior to that he was Executive General Manager of the Australian Trade Commission. He has been closely involved with the international reform of the Internet's technical rule making.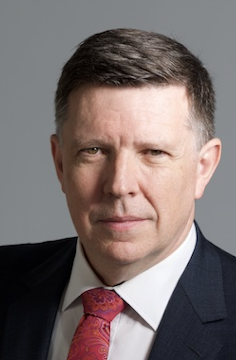 Paul was one of the founding figures of ICANN, the international not-for-profit entity charged with technical and policy coordination of many of the key functions of the global Internet. After four years as Chair of its Governmental Advisory Committee (charged with conveying observations and concerns of its national government members to the ICANN Board and to other ICANN constituencies), Paul served from 2003 to 2010 as President and CEO of ICANN, a role in which he was described by the New York Times as "the Chief Operating Officer of the Internet."
Paul also contributes to the public policy debate. He is a Distinguished Fellow at the Centre for International Governance Innovation where he focuses on Internet governance, Artificial Intelligence and cybersecurity. He sat as a commissioner on the Global Commission for Internet Governance (GCIG), chaired by former Swedish Prime Minster, Carl Bildt.
Paul is also:
Paul holds a Ph D from the University of Cambridge